Heifer Breeding
with Detect-Her Brush-On
---
Are your heifers getting pregnant when you want with minimal cost and effort?

If not, then you need to try the Detect-Her system.

If you have a pen of heifers and headlocks, then Detect-Her is for you. By locking up once a day and painting with Detect-Her, you can obtain excellent breeding with only minutes a day.

Other things to consider:
If you have tried livestock markers and licking was a problem, give Detect-Her a try. In most cases, after several days licking will slow down or stop, and you can be highly accurate.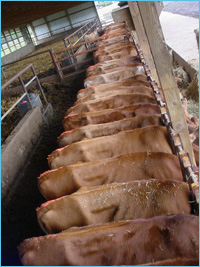 Works with heifers in confined housing on concrete where other products won't.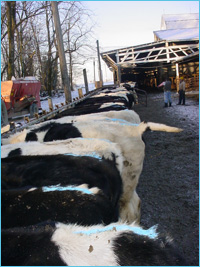 Lower your drug costs.
More efficient uses of synchronization.
Catch more standing heats.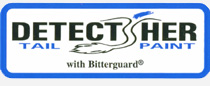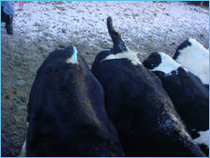 Long haired heifer on slippery concrete in heat and all paint removed.
---
Detect-Her tailpaint is by far the easiest tail-marking product to interpret.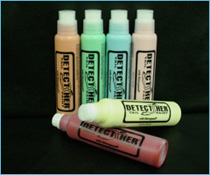 Adding the Detect-Her whole herd program can:
Raise Heat Detection Rates
Lower Drug Costs
Save in Labor Costs
---