Free Shipping on ALL Orders
Made in the U.S.A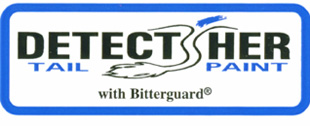 Welcome to H&W Products The Home of
Detect-Her Brush-On,
Detect-Her Spray,
Mark-Her and Safe-Lube
---
Reproductive efficiency in cattle continues to decline. One thing remains the same; good heat detection has a direct positive effect on the success of your reproductive program.
What are your options to obtain
good reproductive efficiency?
Expensive pedometer systems?
Shots, Shots, and More Shots?
Assign your best cow person to hours and hours of visual heat detection?
Expensive single use and individual cow detection aids?
Tail marking products that make you scratch your head unless she stands like a statue and rubs her rump raw?
Tired of messy livestock markers?
Does your product frequently get licked off?
Now you have a choice.

Detect-Her or Not!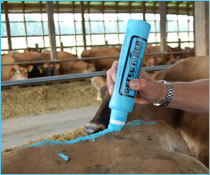 Detect-Her tailpaint is by far the easiest tail-marking product to interpret.

When a cow is in heat, Detect-Her is much more easily removed making interpretation of standing heat more straightforward and accurate. Detect-Her was designed to take the guesswork out of tail marking. Adding the Detect-Her whole herd program can:
Raise Heat Detection Rates
Lower Drug Costs
Save in Labor Costs
Available in six colors: Pink,
Red, Yellow, Blue,
Mint Green, Orange
Click here for more reasons
to use Detect-Her
---
New Inverted Nozzle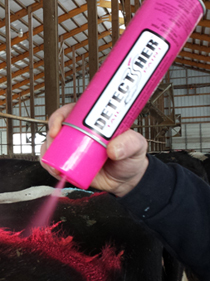 Detect Her Spray - Heifer in Heat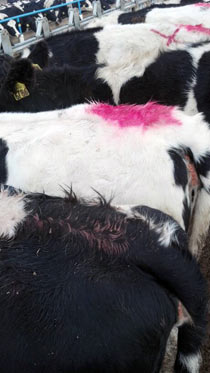 Detect Her Spray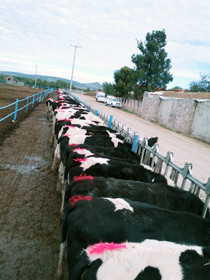 New Spray Heads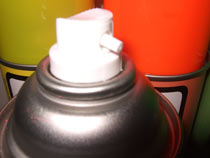 Upright nozzle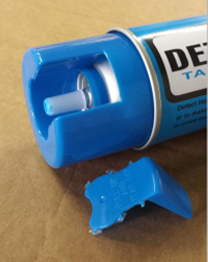 NEW! Inverted nozzle can be used with cap or cap removed
---